The Patrick Joseph Difference
Patrick Joseph creates works of distinction that are renown internationally by knife smiths, jewellery designers and critics for its premium quality craftsmanship and artistry. Each piece is crafted with the highest quality and functional consideration, delivering an unmatched degree of beauty and detail that is as eye-catching as it is purposeful.
The Patrick Joseph Approach
Patrick is passionate about creating the highest quality, original work that inspires awe, creates conversation and that can be handed down through the generations.
He takes incredible care to personally assess and hand-select each individual material before he begins a new piece, considering the structure of the material, its colours and whether it can be stablished during the crafting process.
All gemstones used in his work are sustainably sourced and consistent with his commitment to fight against modern slavery. Found materials such as bone and mammoth ivory are also among the ethically sourced materials used in his work.
Patrick is also very conscientious about achieving zero waste; the tiniest remnants of material can be incorporated into a beautiful new piece of jewellery or the handle of a knife; even gold dust is captured during crafting to be re-used for another piece.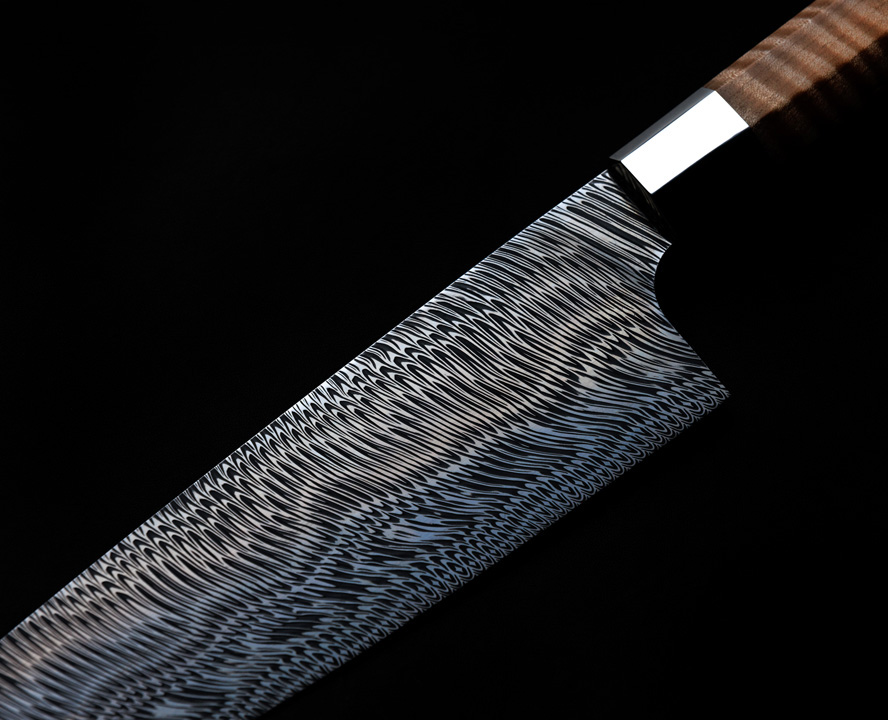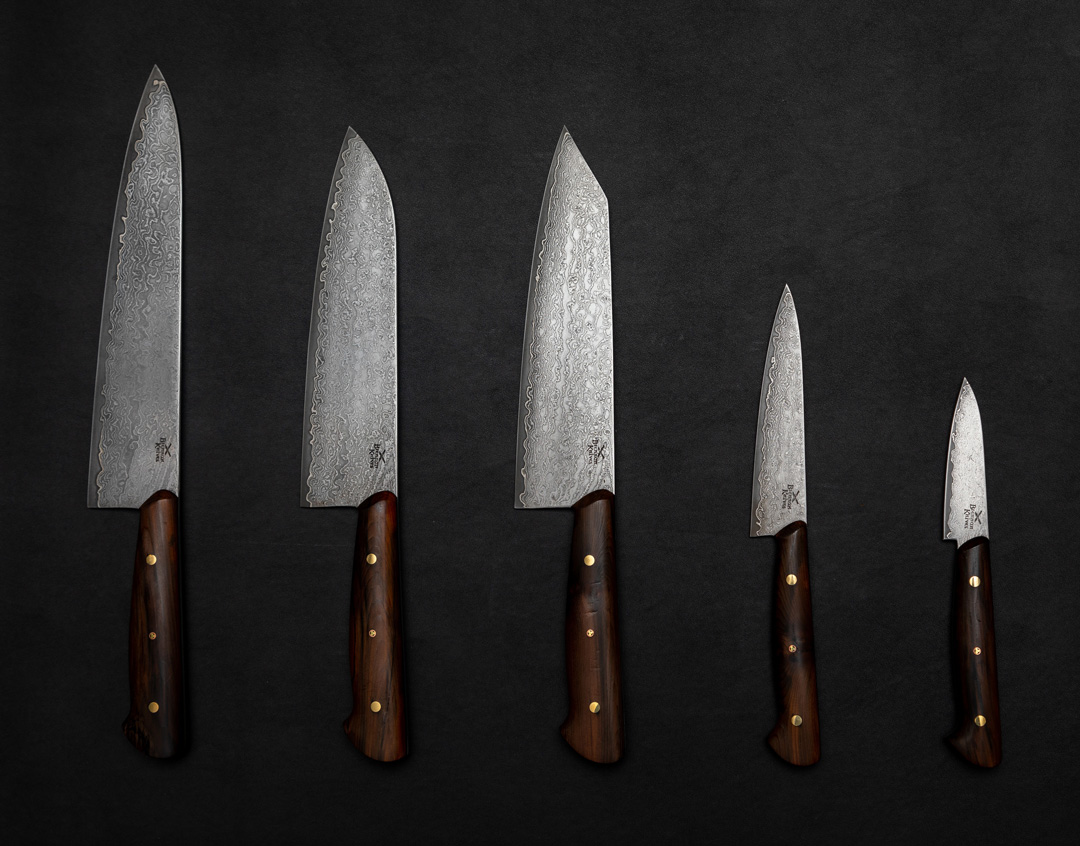 Multitalented Master Craftsman
As one of Ireland's foremost master craftspeople, Patrick Joseph has studied under the world's greats to harness his unique skills and notable talent.
With one-on-one tutelage from the knife maker to the movie stars to internationally acclaimed experts in gold and silver smithing, Patrick has travelled the length and breadth of the world to learn how to create the very best knives, jewellery and other award-winning works of wonder.
He has studied under Gil Hibben and his son Wes, the knife designers for a number of Sylvester Stallone and Steven Segal's hit action films.
Patrick furthered his education in the production of high-performance chef knives with Master Smith Murray Carter, renowned for an unrivalled collection of Japanese kitchen knives; Tommy Gann, made famous for his western-styled Bowie knives; and with Lin Rhea, an ABS Master Bladesmith.
Patrick also honed his jewellery making skills under the guidance of the talented tutors of the Design and Crafts Council of Ireland, including Eimear Conyard (silver smithing), Shea Donoghue (gold smithing), Angus McFadden (hand-engraving) and Kate Openly (gemstones).
Patrick has been recognised for his work with a number of awards including the Prestige Business Award (UK) for Best Irish Blade Smith in 2021 and 2022, the Future Makers Award 2022 from the DCCI for Professional Development Support, and with the global award for Best in Knife Show 2021 at the Damasteel Chef Knife Invitational. He is also an ambassador for Damasteel.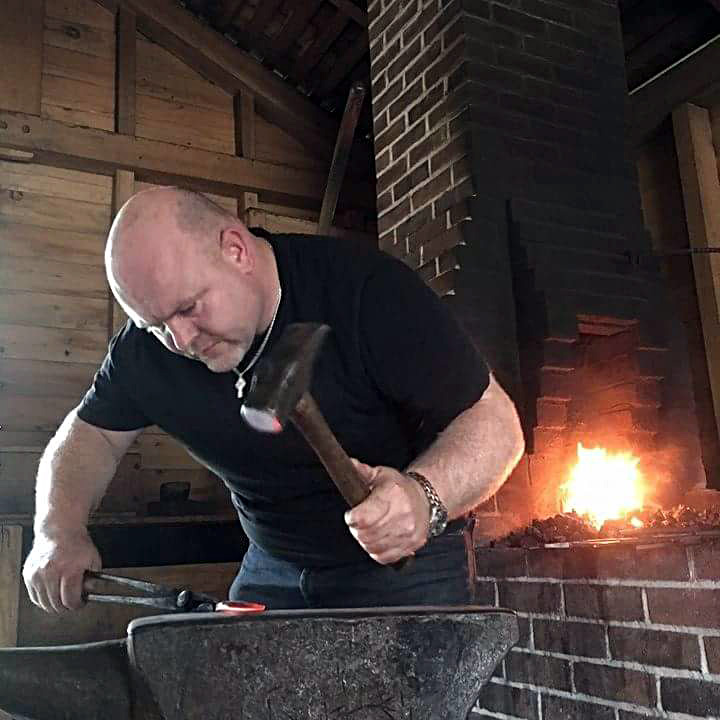 Multiple Materials In Harmony
Among the most striking features of Patrick's work is the diversity of materials that work in synergy to create functional art of unmatched appreciation.
A range of ethically sourced animal materials are used for knives, jewellery and other pieces, from stingray and shark skin, and antelope and buffalo horn. The 6000-year-old bog Yew is used for its appealing hues and grain structure, and is a stabilised material that is wont warp, shrink or decay, making it particularly suitable for knife making.
Many different varieties of sustainably sourced precious and gem stones are also featured in Patrick Joseph's work, as well as a range of different metals such as gold, silver, platinum and steel.
Colour is also a regular feature that appears in Patrick's metal work, where patination might be utilised on a knife blade to create rainbow colours or form an aged appearance.
Geometric designs and toiling are incorporated into leatherwork which is all individually designed and hand-tooled by Patrick.
For an especially unique twist, the art of Mokume appears amongst his designs. This Japanese metal-working technique twists and forges gold, silver and copper to create specific designs. Often used in combination with Damascus Steel, the resulting work boasts its own unique DNA that can never be replicated.
Patrick's work can also be expertly hand engraved to feature personal messages or the name of the piece's owner.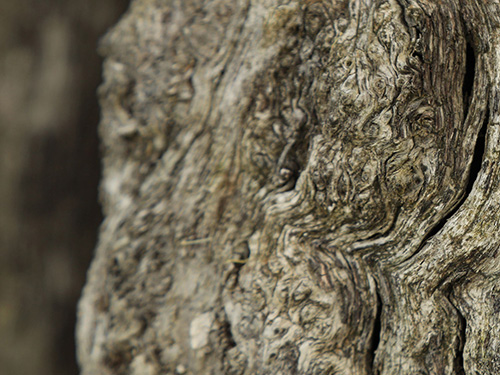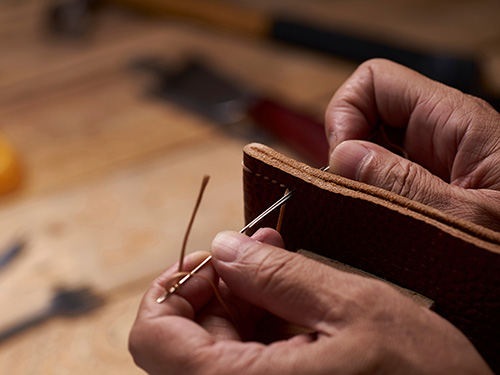 The Retail Studio Location
Patrick's stunning retail studio is located in the prestigious Castle Yard at the internationally renowned Kilkenny Design Centre, the heart of design and craft in Ireland. The Castle Yard is also home to the Design and Crafts Council of Ireland, the country's design and economic development organisation for craft and design, as well as a selection of gold smiths, silver smiths, potters and more, showcasing some of the world's most remarkable crafts from their individual design workshops.
The Castle Yard is part of the majestic Kilkenny Castle, which originates from the 12th century and was later extended by the Duke of Ormonde in 1790 with a spectacular stable yard, crescent-shaped building, circular windows and copper-domed tower.
Visitors can access the Castle Yard through the arched gateway across the road from Kilkenny Castle. There is Pay and Display parking along the Castle Road and in the Ormonde Street Car Park. The site is wheelchair accessible and offers a number of designated disabled parking spaces.